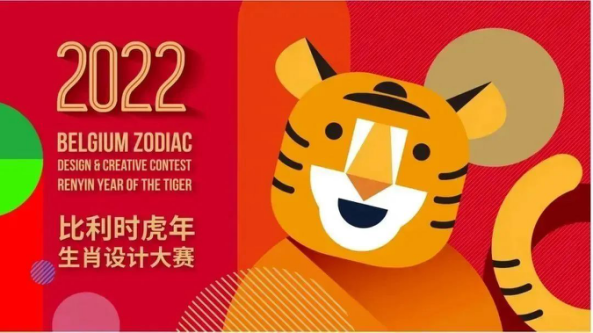 The 2022 Year of the Tiger Chinese Zodiac Design Competition has lasted for several months and accompanied the whole year of the Tiger. 413 entries from artists and people at home and abroad have been collected, and after the professional jury of the Competition and the public voting on social media, 6 masterpieces were awarded with the Professional Jury Prize, and 12 were awarded with the Public Jury Prize, and the award-winning entries and the list of the winning entries are hereby announced.
       This year's competition was co-sponsored by the Chinese Embassy in Belgium and the Beijing Municipal Bureau of Culture and Tourism, and co-organized by the Beijing Center for Overseas Cultural Exchanges, Belgium's Atlas HiSEAS, and the China-Europa International Design and Culture Association.
     The competition has inspired the creative enthusiasm of design enthusiasts from Belgium and even Europe, and the submitted works include art creations, visual designs, cultural and creative products and other forms, reflecting the wide interest and diversified understanding of Chinese zodiac culture by creators from different civilization backgrounds. In order to echo the enthusiasm of artists, designers and creative enthusiasts from all over the world for the Chinese Zodiac culture, all the works that met the requirements of the call for submissions were specially exhibited online on the social media platforms of the Embassy of the People's Republic of China in the Kingdom of Belgium in the middle of the year, and some of the outstanding works were exhibited offline at the Chinese Cultural Center in Brussels, so as to share with the Belgians, the Europeans and even the world the Chinese zodiac sign "Yin Tiger". Some of the best works were exhibited offline at the Chinese Cultural Center in Brussels, sharing the rich imagination of Belgium, Europe and the world about the Chinese Zodiac "Yin Tiger". The Grand Jury Prize will be awarded by nine professional jurors from China and Belgium, who will jointly evaluate the entries remotely.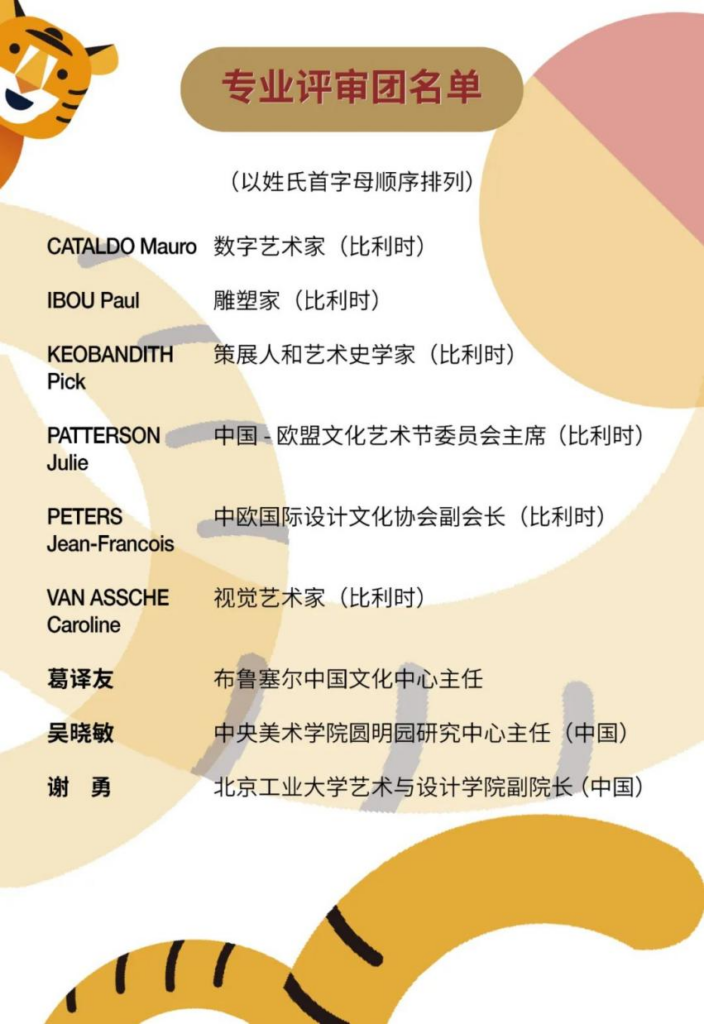 After careful evaluation, six masterpieces stood out; one first prize, two second prizes and three third prizes.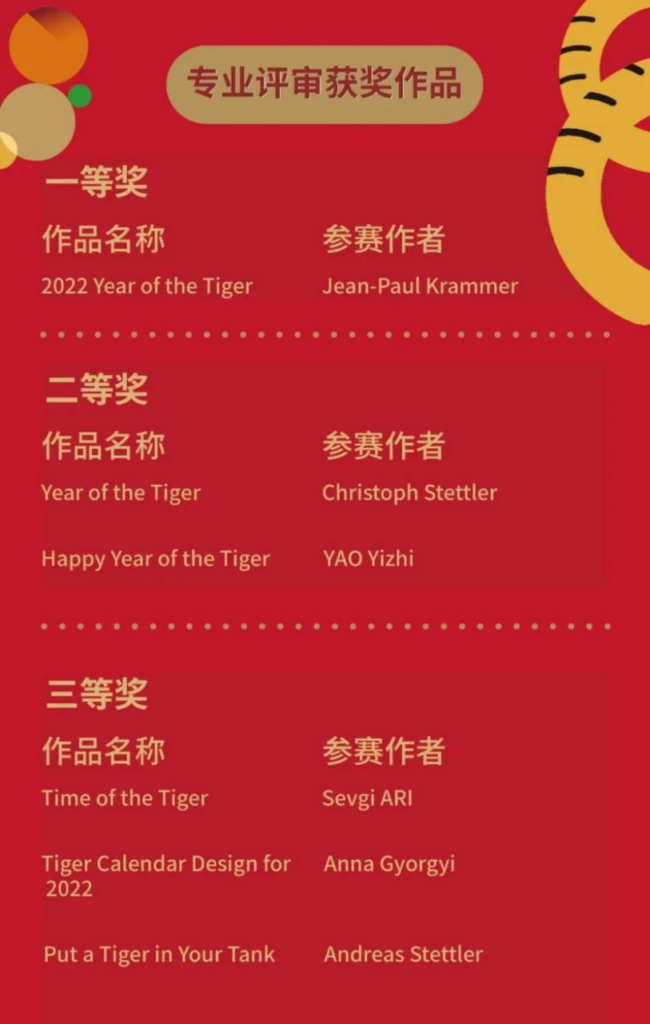 At the same time, the competition opened a public judging channel on the Embassy's social media matrix, and 12 works were selected by the public for the public judging awards.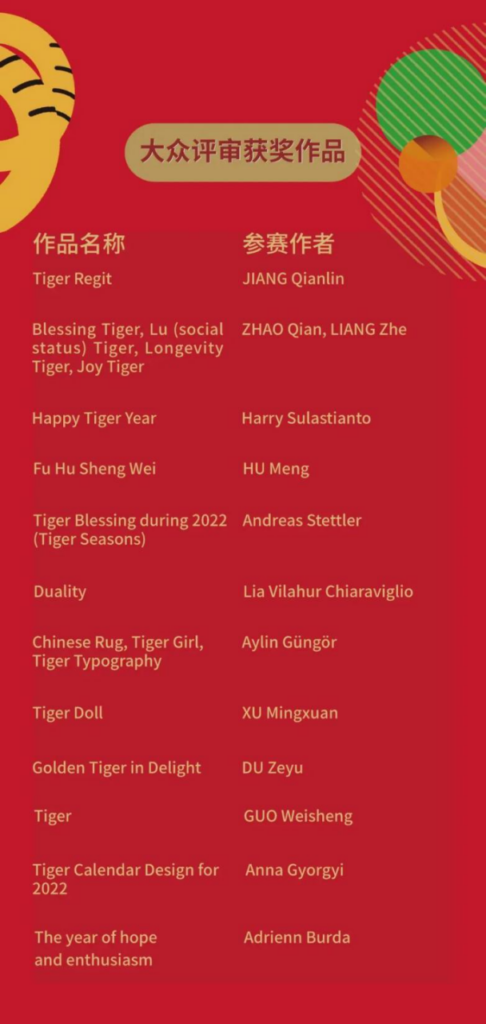 Part of the award-winning works show